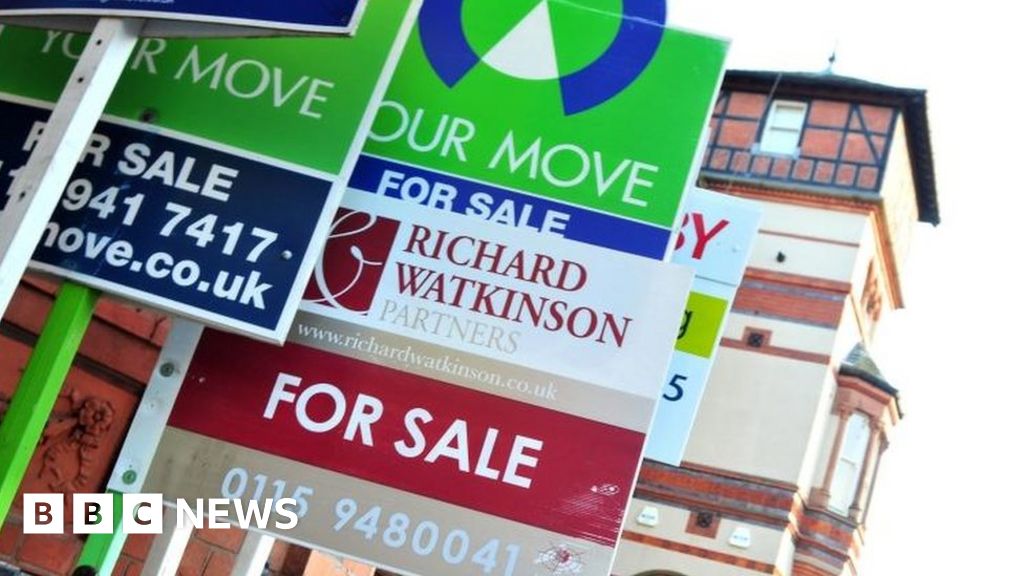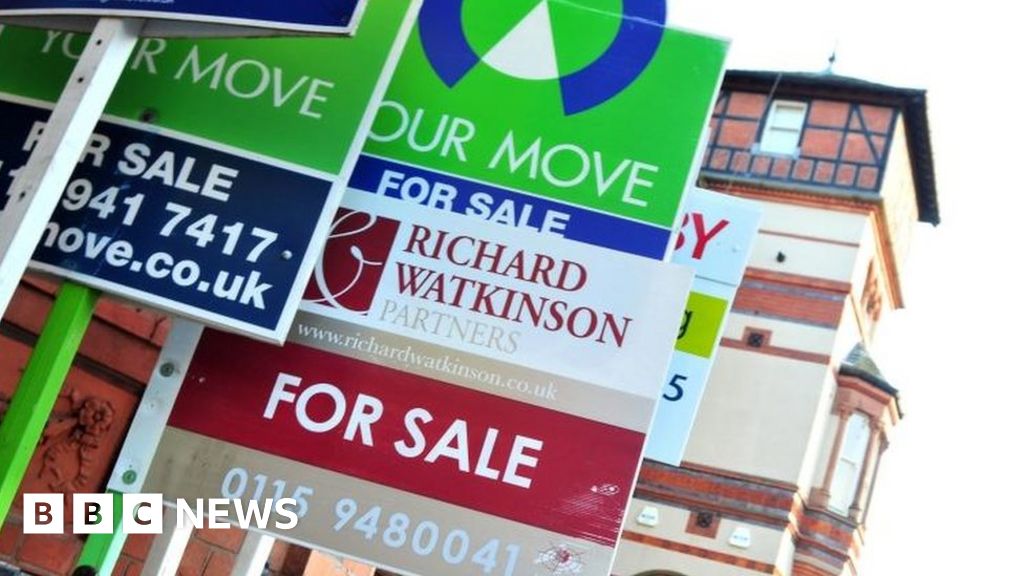 House price rises in the UK slowed in the year to the end of May – increasing by 1.9%, according to a lender.
The Halifax, part of Lloyds Banking Group, said that the change reflected "a relatively subdued" housing market.
The cost of a typical home was now £224,439, the Halifax calculated from its own mortgage data.
It also said that while detached and semi-detached homes were the most common purchases, flats had seen bigger price gains over the past five years.
Flats increased in value by 48% between 2013 and 2018, the Halifax said, compared to 39% for all property types over the same period.
Hard bargaining
The lender said that house prices in general had risen by 1.5% in May compared with April. The less volatile quarter-on-quarter change found that property values had risen by 0.2%,
London estate agent Jeremy Leaf said that there was "no real pattern" in the market at the moment.
"Buyers and sellers [are] negotiating hard but not always successfully," he said.
"Looking forward, we expect more of the same and possibly slightly better as we await figures reflecting the crucial spring market period."
Your results

–


Amount of the United Kingdom that has housing you can afford

Range of affordable areas includes:
Armagh City, Banbridge and Craigavon and Belfast
No affordable areas
Search the UK for more details about a local area
You have a big enough deposit and your monthly payments are high enough.
The prices are based on the local market. If there are 100 properties of the right size in an area and they are placed in price order with the cheapest first, the "low-end" of the market will be the 25th property, "mid-priced" is the 50th and "high-end" will be the 75th.