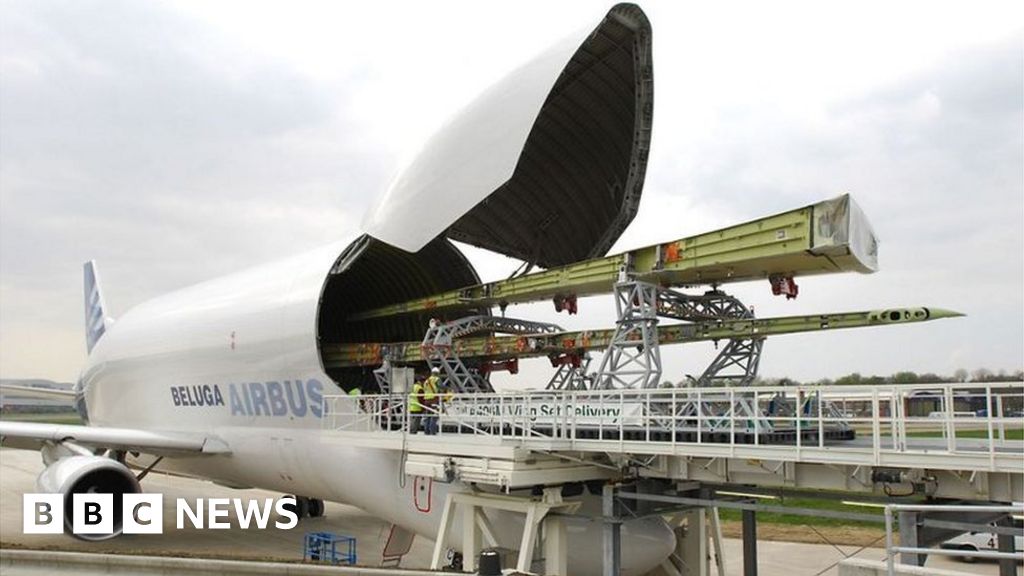 Airbus has said up to 3,700 jobs could go across its four "home" countries because of falling production rates of its A380 and A400M planes.
The European planemaker said jobs would be affected in the UK, France, Germany and Spain.
However, it did not give a breakdown by country.
In the UK, Airbus builds the wings for its planes at Filton, near Bristol. It also has other operations at Broughton in North Wales.
There have been recent media reports of plans for thousands of job cuts at the company.
'Responsible manner'
"Airbus is committed to managing any implications for its workforce in a responsible manner – as already successfully demonstrated on various occasions in the past," it said in a statement.
"The company is confident that it will be able to propose opportunities to most of the affected employees through programmes which are ramping up."
The A380 and A400M are Europe's largest civil and military aerospace projects respectively.
Last month, Airbus announced the latest in a series of write-offs on the troubled A400M, bringing total losses on the project to more than €8bn (£7.1bn).
At the same time, the A380 has suffered from lack of demand. However, the plane was given a boost in January, when the Emirates airline placed an order for up to 36 of the jets.